Ada Interact • March 16, 2022 2:00 PM EST
Where experts share the latest thinking, technology, and trends in Automated Brand Interactions
Hosted by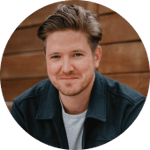 Mike Murchison
Co-Founder
& CEO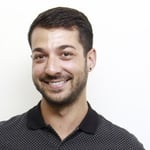 Justin Gonzalez
Global Head of Customer Empowerment
Your brand is no longer just your logo or reputation. It's the sum of every single interaction you have. And in a world where expectations have skyrocketed, the only way to deliver valuable brand interactions at scale is by extending automation across the enterprise.
Join Mike Murchison, CEO & Co-founder of Ada and Justin Gonzalez, Global Head of Customer Empowerment at Square, as they explore the emergence of Automated Brand Interaction (ABI) and the need for a single automation layer across the customer and employee experience.
Get an exclusive look at:
The future of customer and employee experience, and how these journeys are merging
The newest technology bringing automation to life across channels and business functions
How Square has overcomes challenges and built internal alignment around its enterprise automation strategy
Register now to join the conversation!
Award winning technology industry leaders rely on